Lennox® Ultimate Comfort System
During a time when you're exploring your home HVAC system, evaluate the industry's most technologically progressive air conditioner, heat pump, and furnace.
Your home is your sanctuary! Hales AC is prepared to assist you and help it to be even more comfortable and suitable with the Lennox® Ultimate Comfort System™ in Saint Petersburg, Florida.
You'll reconsider the greatest with this top-tier HVAC system. It combines the greatest Signature® Collection solutions to offer custom home comfort.
Call us at 727-398-5515 today to understand how it can maintain high energy performance, precise thermal control and purified air for your residence.
Ultimate Comfort System™ Product Card
From heating and cooling to air purification and effortless controls, every component of The Ultimate Comfort System™ works seamlessly together to deliver nothing short of perfect air. Click to download our current Ultimate Comfort System Product Card.
Naturally the Top in Heating and Cooling Products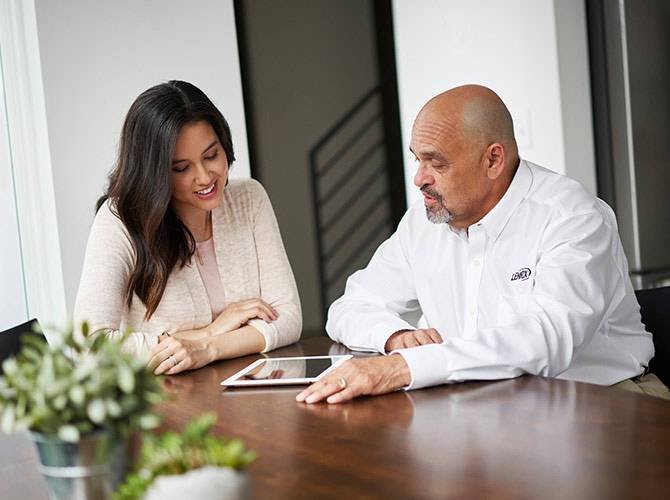 When your comfort is perfect you know it. With the Ultimate Comfort System, you receive the most sophisticated, efficient and capable home comfort solution Lennox has produced.
When you pick the best HVAC system, you receive the best home comfort systems Lennox has build.
We'll Help Improve Your Home Warmth
These progressive solutions include:
Precise Comfort®: Variable-speed comfort system holds your required temperature while preserving energy. Your comfort will feel just how you are looking for it to feel.
Smart thermostats and zoning: You'll enjoy a perfectly-tuned system within reach. Our smart thermostats automatically adapt the temperature no matter where you are. That way you save energy without worrying. And zoning can keep your home more enjoyable by diverting coziness to specific rooms.
Air purification: Breathe healthier air with our innovative air purification systems, which clear allergens, germs and more.
Climate IQ®: Pick your preferred setting to easily increase or decrease your rooms' humidity levels.
Unmatched efficiency: The Ultimate Comfort System is one of the more efficient products on the market.
Quiet comfort: You'll get air you can feel, not notice. This system runs at a noise level that's quite simply unbelievable.
---
We'll Help Improve Your Home Warmth
We can show you how variable-speed air currents, Wi-Fi-authorized temperature controls, accurate zoning systems, and solar compatibility can keep your residence extremely comfortable. And retain your funds while doing it.
Our heating and cooling pros at Hales AC are ready to provide your house with the best in comfort. Get in touch with us at 727-398-5515 or contact us online to get started today.