Lennox® Mini-Split Systems
It's not uncommon to have to create an HVAC solution for one or two spaces in your family's home, especially added spaces without ductwork.
Lennox® mini-split systems in Saint Petersburg, Florida, can regulate your tricky spaces. These units fit right in with whisper-soft comfort and compact design.
Smooth inverter technology offers dependable comfort, erasing temperature swings and the stops and starts of usual systems.
A ductless mini-split system is safer, more permanent, and energy efficient than a window AC unit.
Many systems are ENERGY STAR® certified, creating temperature control that won't empty your wallet. With our utility rebate appraisal, we can help you find out if your updated system qualifies you for added financial incentives.
Whether you are looking for mini-split heat pumps or ductless mini-split air conditioners, our heating and cooling experts can help you select the right system for your home's individual requirements. Phone us at 727-398-5515 to begin today.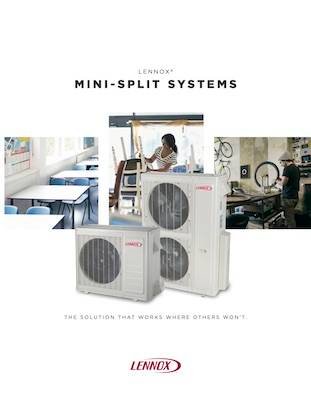 Lennox Mini-Split Comparison Guide
Lennox® mini-split systems offer year-round comfort and performance. Energy-efficient operation and easy installation make mini-split systems a perfect fit for any environment. Click to download our current Lennox mini-split systems brochure.
4 Reasons to Consider Mini-Split Installation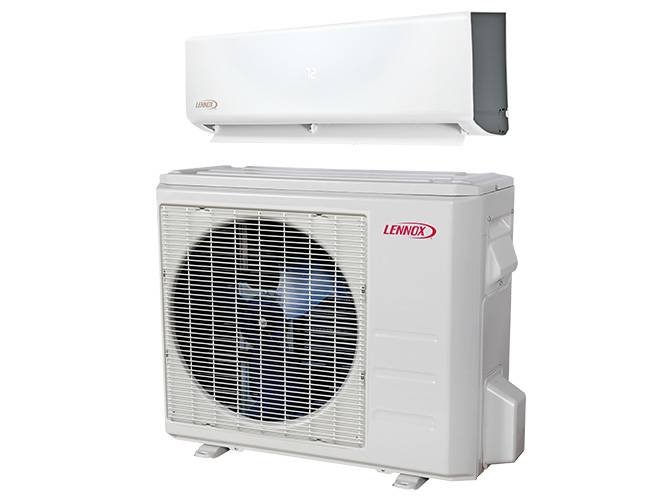 A mini-split system can produce a variety of advantages for your house, including:
Great energy efficiency: Mini-splits are one of the most cost-effective HVAC models.
Heat and cool any space in your place: Mini-splits are perfect for adding comfort to add-ons and places without ductwork, much like garages. In chillier places, select Lennox mini-split heat pumps that can function in conditions as frigid as -22°F.
Quiet and safe: Window AC units are noisy and can leave your house defenseless against pests, weather, and intruders. Mini-split systems are practically silent and more secure. Space-saving outdoor and indoor wall-mounted mini-split units come together through a small hole in the wall.
Tailored comfort: Just one outdoor unit can connect with up to five separate zones. You then use a remote control to set your chosen temperature in each zone.
Our Team Can Help You Pick the Right Mini-Split System for Your Home
Call us at 727-398-5515 or contact us online to discover how a mini-split system can add comfort to rooms that are hard to heat or cool. Our certified pros can help you choose the proper system for your bottom line and unique needs.